SOUTHWESTERN OREGON WORKFORCE INVESTMENT BOARD
The Southwestern Oregon Workforce Investment Board is a 501(c)(3) non-profit organization that invests federal and state funds into the workforce system in Coos, Curry, and Douglas Counties.
Learn more: https://www.sowib.org.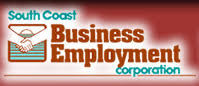 SOUTH COAST BUSINESS EMPLOYMENT CORPORATION
The South Coast Business Employment Corporation is a private, non-profit corporation serving the people and businesses of the Southern Oregon Coast since 1982. Whether you are looking for a job, qualified employees, transportation assistance, senior nutrition, health/in-home services or mentoring information; we can help.
Learn more: http://www.scbec.org.
Roseburg Salsa Company, LLC
Roseburg Salsa Company is a limited liability for profit company, that is focused on giving back to the community not only through quality salsas, but also through their internship program to teach job skills and to build work experience in Douglas County, since 2014.
Learn more: https://www.roseburgsalsa.com.
At Essential Education is a corporation that offers Computer-based instruction and assessment for ABE and high school level students that will dramatically increase success rate for adult learners.
Learn more: https://www.essentialed.com.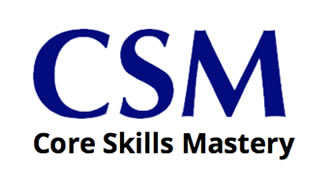 CSMlearn is proud to be a Certified B Corp®, which means that we have passed a rigorous assessment to ensure that we meet the highest standards of verified social and environmental performance, public transparency, and legal accountability. We join 2140 companies in 50 countries and 130 industries who are trying to make the world a better place by incorporating social impact business best-practices.
Learn more: https://www.csmlearn.com.
North Atlantic Regional High School
North Atlantic Regional High School, incorporated in the State of Maine under the name Customized Education Designs, LLC., is accredited by the Middle States Association of Colleges and Schools Commissions on Elementary and Secondary Schools as a Learning Services Provider and is recognized by the State of Maine Department of Education as a private school authorized to issue a diploma upon graduation credit completion.
Learn more: https://www.narhs.com/
Become a Partner
If you would like to partner with us, fill out the form below and one of our staff members will get back to you.